{category.name}
Please note: Prices are subject to change. Please call for pricing and availability.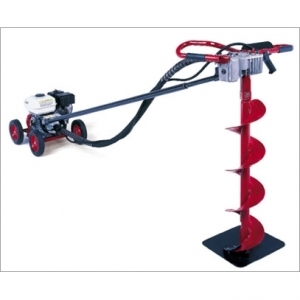 Manufacturer: Little Beaver
Model Number: MDL-5H
Little Beaver 5.5hp mechanical earth drills with their torque-free design can easily dig up to a 10" diameter hole for fences, decks, signs, or mail boxes. Also known as a post hole digger, earth drill or power auger. It can easily be loaded into a car trunk or SUV. Horizontal boring attachments are also available
Please contact us for current pricing and availability.