{category.name}
Please note: Prices are subject to change. Please call for pricing and availability.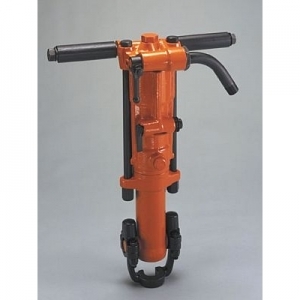 Manufacturer: American Pneumatic Tool
Model Number: 5233
APT's Model 155 Rock Drill is a tough 60 lb. class Rock Drill. This tool can be used in general construction as well as utility work, and plant maintenance. It is designed for drilling through granite, hard faced rock, quarry drilling and for drilling secondary holes for blasting. This tool can also be used with dowel hole drilling machines. The Model 155 is adaptable to wet drilling application by attaching the APT valve, wet tube and swivel assembly
Please contact us for current pricing and availability.
© 2019 States Rental Service, Inc.. All rights reserved.
Serving Indiana Area & Surrounding Counties
Driven by New Media Retailer